Alabama's newest Gay Campground.
Camp now by calling us at (334) 696-2047
Now accepting credit cards

Lizard Landing Camp is open
year round!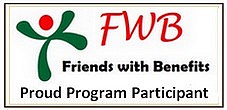 Upcoming Events
May
May 2 – 5: Cinco de Mayo Party! Celebrate in style with your friends at Lizard Landing Camp. Mexican themed pot-luck dinner, tacos, chips and salsa, burritos and more on Saturday night. The one to break the piñata wins a special prize
May 16 - 18: Renegade Rendezvous The gang from Renegade Bears come callin' on the Lizard. Pool side sausage-fest Saturday afternoon. We'll be cooking' up a feast! Bring your appetite and sun tan lotion to get a jump on the Summer tanning!
May 23 – 26: Memorial Day Weekend. The pool is warm, the men are hot! Splash into the Summer with a Smokin' Hot Pool Party! Wieners and burgers poolside Saturday and Sunday. Help the Lizard in making one of the hardest decisions ever... Who has the Best Buns? This contest is sure to bring up the rear!
We can't forget the May Birthdays! Anyone born in the month of May, are encouraged to celebrate at the Campground Birthday Party at Lizard Landing Camp this weekend!
Now taking reservations for 4th of July Weekend! If you are planning on coming, make sure you book your stay soon!
Every campsite has access to the Lizard WiFi!
Ask for the password!
Now offering Maid Service. Click here for details!
~ Users of Navigational Devices ~
Please consult the directions page. Many navigational devices have not updated their maps to show Lizard Landing at the end of a dead end street. If you follow their directions, you will have to traverse a creek to get to us. Please consult the directions page on here for directions. Google Maps is a good mapping software to find us too.