Alabama's newest Gay Campground.
Upcoming Events
GEAR Weekend
Sep 26 - 28: Help the Lizard celebrate the 1st Gear Weekend! When we talk Gear… we're talkin' leather, rubber, latex, cowboy, military, suit and tie, athletic, etc. Wear your Gear with Pride and express yourself.
The pot luck dinner on Saturday night is BYOM, Bring Your Own Meat for the grill. Don't forget a side or two to share with your friends at the Lizard!
We'll also be celebrating the September Birthdays.
Now taking reservations for Halloween Weekends and the famous Hey! Rides to Columbia Manor!!
If you are planning on coming, make sure you book your stay soon!
If you want to watch the Lizard Landing ALS Ice Bucket challange, click here
Camp now by calling us at (334) 696-2047
Now accepting credit cards

For the safety and security of everyone at
Lizard Landing Camp, only officially sanctioned photography or videos are allowed.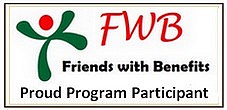 Every campsite has access to the Lizard WiFi!
Ask for the password!
Now offering Maid Service. Click here for details!
~ Users of Navigational Devices ~
Please consult the directions page. Many navigational devices have not updated their maps to show Lizard Landing at the end of a dead end street. If you follow their directions, you will have to traverse a creek to get to us. Please consult the directions page on here for directions. Google Maps is a good mapping software to find us too.