Alabama's newest Gay Campground.
Upcoming Events

Nov 14-16: Country Western Weekend
We got both kinds of music, Country AND Western here this weekend! Wear your jeans and western shirts, cowboy boots and belt buckles that can serve as a dinner plate. The pot luck dinner… what else… good old country fixin's! Think meat loaf, collards, mashed potatoes, and anything fried and of course baked beans! Let's try to recreate a scene from Blazing Saddles!
Nov 27 - 30: Thanksgiving Weekend!
Wishing ALL of our friends and extended family a VERY Happy Thanksgiving! We will be having our Thanksgiving here at Lizard Landing on Saturday the 29th, We've already found the perfect bird for the supper, we'd love for you to join us next weekend as we give THANKS....we'll cook the Birds, you bring the sides! Gobble-Gobble, Y'all!
Camp now by calling us at (334) 696-2047

For the safety and security of everyone at
Lizard Landing Camp, only officially sanctioned photography or videos are allowed.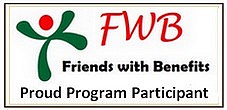 Every campsite has access to the Lizard WiFi!
Ask for the password!
Now offering Maid Service. Click here for details!
~ Users of Navigational Devices ~
Please consult the directions page. Many navigational devices have not updated their maps to show Lizard Landing at the end of a dead end street. If you follow their directions, you will have to traverse a creek to get to us. Please consult the directions page on here for directions. Google Maps is a good mapping software to find us too.